TSB's Play Reading Series Begins!
Amy Herzog's 'The Great God Pan'
SEPTEMBER 7th, 2014
4:00 pm at The DiFiore Center
Click here for Details
FREE! FREE! FREE!
WORLD PREMIERE
of
'A HUMANITIES CYCLE'
Written/Directed/
Produced/Acted by:
TSB
OCTOBER 2nd-5th 2014
@
The DiFiore Center
Click
HERE
for Details
---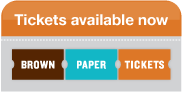 ---
Fearless Theatre

---


"In the space between, we will create fearless theatre and explore the connections that make us human. Our intention is to create dynamic theatre that looks beyond traditional theatre. We have a place for all who come forward with enthusiasm and commitment."


---